The Kiss
iPhone 12 / 12 Pro Case
(No reviews)
Sitz in Madrid, Spanien - geboren in Bolivien
Inspiriert von den Kulturen der Inka und Maya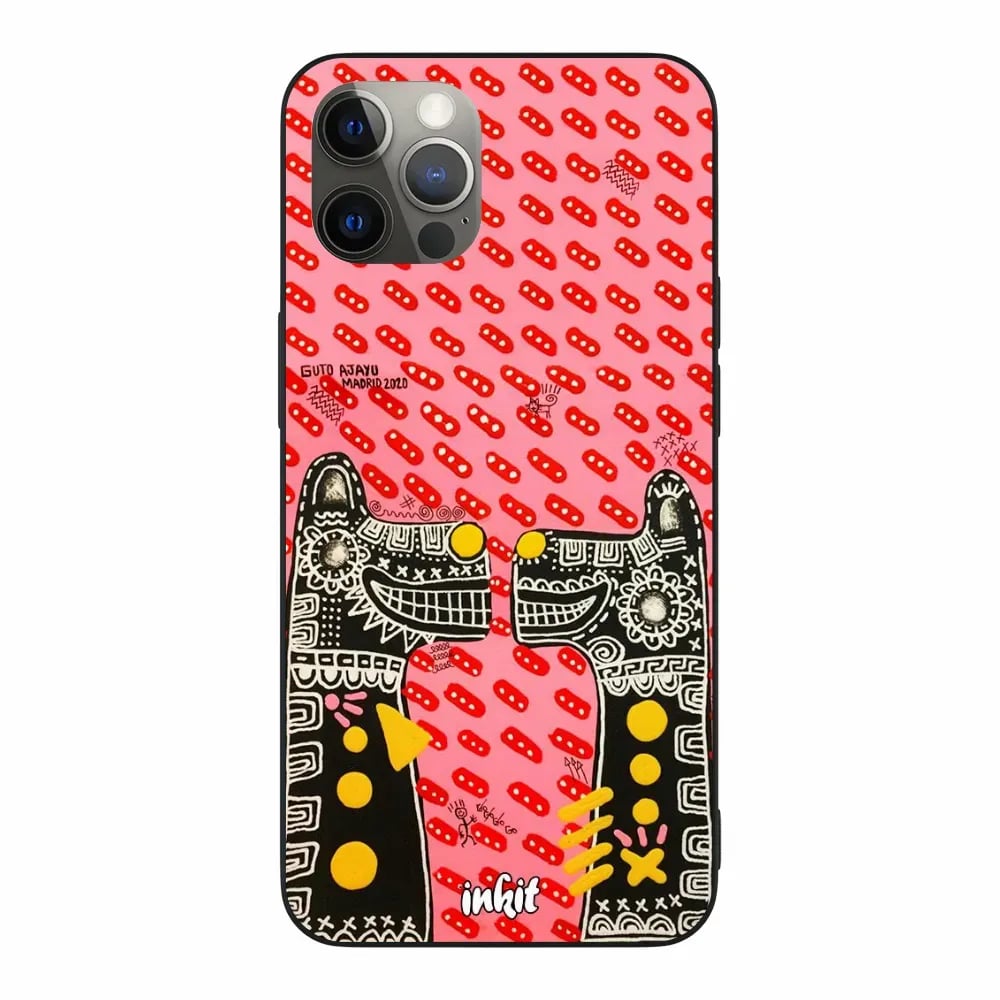 Description

Von Künstlern entworfener Schutz

Lass deiner Persönlichkeit freien Lauf und schütze dein Handy mit unserem schönen Design auf die Art und Weise, die dich am besten beschreibt. Die Kunstwerke auf unseren Handyhüllen werden von echten Künstlern erstellt und daher ist es unsere Mission, ihre Arbeit durch unsere Produkte zu präsentieren und zu unterstützen.

Design mit einem Zweck

Zusammen mit diesen großartigen Fachleuten entwickeln wir Design mit einem bestimmten Zweck. Unsere Style Handyhüllen schützen dein Handy, aber sie erzählen auch eine Geschichte darüber, wer du bist: ein einzigartiges Wesen. Jeder Pinselstrich ist sorgfältig durchdacht und hat eine Bedeutung – so wie wir alle.

Inkit ist ein Zeichen, dass jeder verdient, gesehen und gehört zu werden. Vervollständige also deinen Look und #MakeItYours.

Details

Design von einem echten Künstler erstellt

Handyhülle, die die Kanten und die Rückseite deines Handys schützt

Die Rahmen sind aus flexiblem TPU-Kunststoff

Die Rückseite besteht aus robustem Acryl, das das Design schützt - verschleißt nicht!

Detaillierte Tastenabdeckungen

Wir empfehlen, dein Handy mit unserem Inkit Tempered Glass zu schützen. Es ist zu deinem Besten!

Farbe: Swartz
Modell: iPhone 12 / 12 Pro

Reviews (0)
Free shipping on all orders!
Over 60 000+ happy customers!
100% satisfaction quarantee
The Ancient Ones - by Guto Ajayu
"I am the last child of the Sun, spiritual heir to the Ancient Empires. The magical energy of ancient times comes to me and jumps onto the canvas." - Guto Ajayu
Connect yourself to the ancient times with these amazing Cases Of Art!
Want to know more about the case?
Our Style Case is designed to be slim yet protective, and the cherry on top is the beautiful artwork, which we print to order. That's all you need. ♥︎
Art is the new protection
Our cases are made out of sturdy & flexible materials that are soft to touch. The case is then finished with a high quality printed hard backplate - which we print to order at our own studio.
The print itself is always created by an inspiring artist.
Protection from all angles
Our cases are always protective. The elastic rubber-coated edges will protect your phone from drops and shocks.
The edges have a groove design which gives you a great grip from the case - which means fewer drops!
Supports wireless charging
Our cases are always compatible with all QI chargers. Just place and charge.
Of course, the coolest option is to buy our Wireless Charger, since you can get it in the same print!